Completed November 2010, this project included three outdoor living spaces, outdoor kitchen, pool, spa, water feature and fireplace within a challenging 20' x 75' space.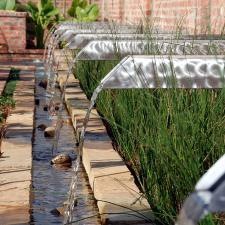 Nine stainless steel scuppers are suspended above a planting of horsetail reed while spilling water into a trough of river rock. This water feature covers the entire length of the courtyard and ultimately spills into the pool and spa.

Tropical plantings of Elephant Ear, Iris, and Parasol Trees fill the space.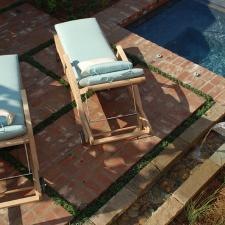 Three intimate seating spaces are defined by the tropical plantings within this 20'x75' courtyard.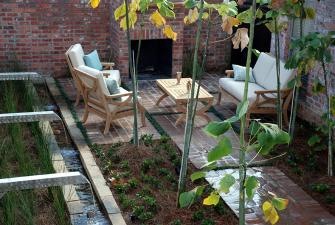 Outdoor living room and fireplace with adjacent water feature.